Studying Vocational Courses after SSLC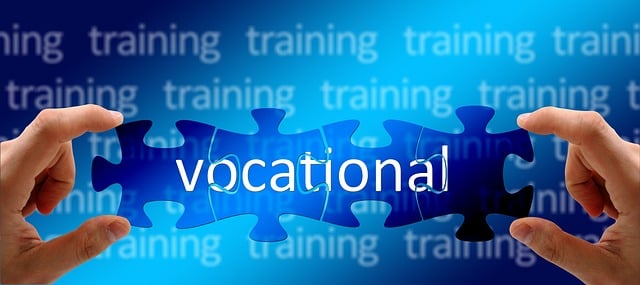 Vocational courses provide practical training and specialized skills in specific industries, preparing individuals for specific careers. These courses focus on hands-on learning and often have a shorter duration compared to traditional academic programs. Here are some popular vocational courses in India:
1. HOTEL MANAGEMENT AND CULINARY ARTS:
Pursue courses in hotel management, culinary arts, or hospitality management to enter the thriving hospitality industry. These courses cover areas such as food production, housekeeping, front office operations, event management, and customer service.
2. FASHION DESIGN AND TEXTILE TECHNOLOGY:
Explore courses in fashion design, textile technology, or apparel merchandising to enter the fashion industry. These courses cover subjects like fashion illustration, garment construction, pattern-making, textile design, and fashion marketing.
3. GRAPHIC DESIGN AND ANIMATION:
Enroll in courses related to graphic design, animation, multimedia, or visual communication to acquire skills in digital design, image editing, animation software, web design, and video editing.
4. WEB DEVELOPMENT AND PROGRAMMING:
Consider courses in web development, computer programming, or software development to learn programming languages, website design, database management, and application development.
5. DIGITAL MARKETING:
Pursue courses in digital marketing to gain skills in online advertising, search engine optimization (SEO), social media marketing, content creation, and analytics. This field is in high demand with the growth of online businesses and digital platforms.
6. BEAUTY AND WELLNESS:
Explore vocational courses in beauty therapy, cosmetology, spa management, or hairdressing. These courses cover topics like skincare, makeup, hairstyling, salon management, and wellness techniques.
7. AUTOMOTIVE TECHNOLOGY:
Enroll in courses related to automotive technology, automobile mechanics, or automotive engineering to acquire skills in vehicle maintenance, repair, and diagnostics.
8. HEALTH AND ALLIED SCIENCES:
Consider vocational courses in health-related fields such as medical lab technology, radiography, nursing, medical transcription, dental hygiene, or pharmacy assistance.
9. EVENT MANAGEMENT:
Pursue courses in event management to learn skills in event planning, budgeting, venue management, marketing, and coordination for various types of events.
10. PHOTOGRAPHY:
Explore vocational courses in photography to develop skills in camera operations, composition, lighting techniques, photo editing, and visual storytelling.